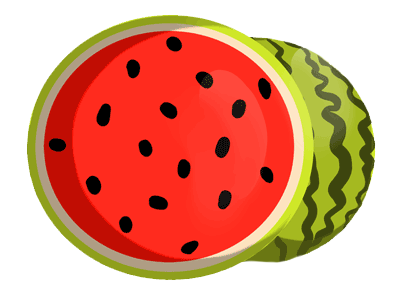 Baby is the size of a
watermelon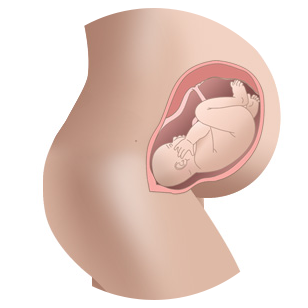 Due Date is now Late-Term
Forty one weeks pregnant is officially Late-Term.
Although you are probably feeling anxious for baby's arrival, as long as your pregnancy is low risk, no additional action is mandated at this stage.[1] However most experts recommend more intensive monitoring starting this week. This monitoring is called expectant management.
How Big is Baby?
Baby is 20.35 inches long
(51.7 cm)
(Measured from crown to heel)
Baby weighs 7.93lbs
(3597 grams)
*Metrics above are estimates of baby at 41 weeks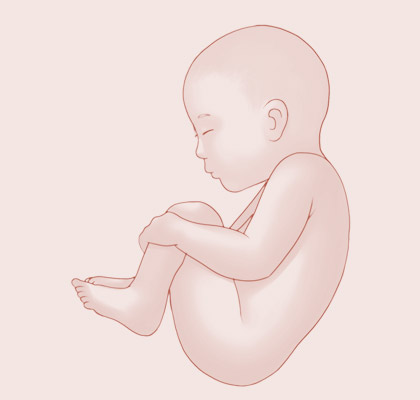 Expectant Management
There is no set frequency but expectant management commonly means twice weekly monitoring as long as the pregnancy remains low risk.
Monitoring may include any of the following or a combination:
Nonstress testing
Biophysical profile (BPP) or modified BPP (nonstress test plus amniotic fluid volume estimation)
Contraction stress testing
If there are any risk factors or your health care provider finds anything which is not reassuring, either for mother or baby, then induction (or caesarian section) is the next step.
Induction at 41 Weeks
Induction may be recommended at 41 weeks for various reasons.
Medical vs Elective Induction
Inductions are performed for medical reasons or they are elective. Elective inductions may also be motivated by medical concerns.
Medical indications Induction may be necessary if there is a medical risk for mother or for baby.[2]
Elective induction of labor If there is no immediate medical risk but there is an ongoing medical concern which could be alleviated by baby's delivery, then induction is likely to be recommended. Other reasons for elective induction include scheduling issues and concerns about getting to hospital in time.[2]

Your medical practitioner should discuss with you the benefits and risks of expectant management versus induction.[3]
References
ACOG Practice Bulletin. Clinical management guidelines for obstetricians-gynecologists. Number 55, September 2004 (replaces practice pattern number 6, October 1997). Management of Postterm Pregnancy.
Aaron Caughey, Vandana Sundaram, Anjali Kaimal, Allison Gienger, Yvonne Cheng, Kathryn McDonald, Brian Shaffer, Douglas Owen Dena Bravata. Systematic Review: Elective Induction of Labor Versus Expectant Management of Pregnancy. Ann Intern Med. 2009;151:252-26
Mary Wang & Patricia Fontaine. Common questions about late-term and postterm pregnancy. American Family Physician. 2014; 90 (3): 160-165.