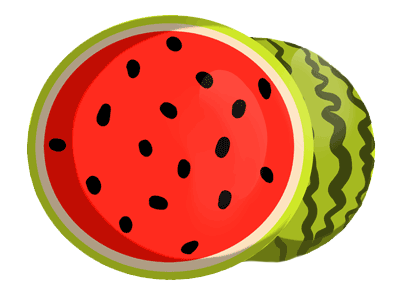 Baby is the size of a
watermelon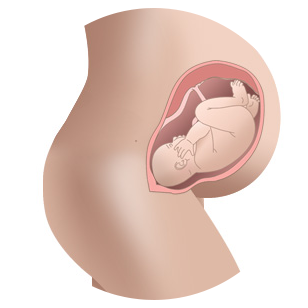 Postterm
Forty two weeks pregnant is officially postterm which is defined as 42 weeks after LMP or 14 days from EDD (estimated due date) or beyond.
How Big is Baby?
Baby is 20.35 inches long
(51.7 cm)
(Measured from crown to heel)
Baby weighs 7.93lbs
(3597 grams)
*Metrics above are estimates of baby at 42 weeks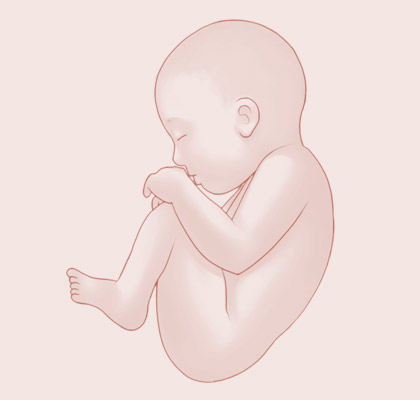 Most Common Reason for Postterm Pregnancy
According to The American College of Obstetricians and Gynocologists, the most common reason for pregnancies to reach postterm is incorrect LMP and/or EDD dates.[1]
Reasons Pregnancy Might Reach Postterm[1]
When a pregnancy reaches postterm, the reason in any particular situation is unlikely to be known. However researchers have found some factors which are associated with postterm pregnancies.
First babies and previous postterm babies are the two most common risk factors.
Options When Pregnancy Reaches 42 Weeks
Reaching 42 weeks does not automatically mean that you will be induced; as long as your pregnancy remains low risk (there are no risk factors for you or baby), your pregnancy may continue to be managed expectantly.[1] Your health care provider will discuss your options.
Expectant Management (Antenatal Surveillance)
Expectant management means no interventions yet but mom and baby are monitored more closely than earlier in pregnancy. Exactly what form monitoring takes and how frequently, depends on your particular situation and also on your individual health care provider. However for low risk pregnancies, twice weekly monitoring is recommended by most experts.[2]
Induction
If monitoring reveals any unfavorable condition in baby or mother, the next step is induction which means your health care provider provides treatment to jump start labor.
Induction is also recommended in the postterm period if the cervix is favorable.[1] A favorable cervix means the cervix is shortening and softening in preparation for labor.
References
ACOG Practice Bulletin. Clinical management guidelines for obstetricians-gynecologists. Number 55, September 2004 (replaces practice pattern number 6, October 1997). Management of Postterm Pregnancy.
Mary Wang & Patricia Fontaine. Common questions about late-term and postterm pregnancy. American Family Physician. 2014; 90 (3): 160-165.